Entersoft - Analysis and Systems Development
Copyright © Entersoft International - Analysis and Systems Development - All rights reserved -
www.entersofti.com Like our page on facebook...
Watch COF ™ videos on our YouTube channel









"... Blessed is the people whose God is the LORD." - Psalms 144:15
Welcome to






Follow us on your social networks:
Full software to meet machine shops,
auto-electrical, bodywork repair and
painting, sound installers, alarms and
accessories, and other companies in the
sector.
Organize your business is much easier
with the new

Entersoft COF

™.
With the new appointment book, you
can manage all business tasks,
organizing which customers will be
serviced on which days, and quickly
view available times to receive new
customers.
The new inventory control records the
output of the items automatically, based
directly on the authorized service
orders.
The system is multi-user and can be
used for networking with other PCs, with
controlled access password, so that
each user can access only the features
that you pre-authorize.
- Control expenses and revenues, accounts payable and accounts
receivable, bank accounts, balances, statements, checks, buying
and selling on credit cards
Integrated Financial Control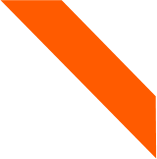 - Create complete budgets in a few seconds
- Automatic totalization of prices and labor
- Document printing on letterhead paper
- Facility to send documents by e-mail
- Exporting documents in PDF
- Determination of commissions on parts and services
Budgets and Service Orders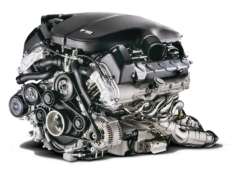 Automatic control of the Day Commitments
- Displays scheduled tasks, accounts payable and receivable in the day,
and outstanding checks
- Allows you to schedule new tasks, delete them, postpone them, transfer them
to other employees, create new calendars, printed out and more...
Top Reports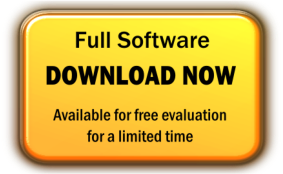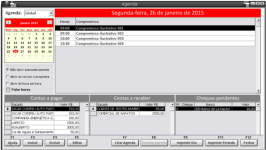 ● Budgets and Service Orders
» Manage professionally their budgets and service orders.
» Create new budget is easier than you can imagine.
» For customers already registered, simply inform the license plate.
» For new customers, the system saves the information automatically.
» Set up a budget with the parts and service needed.
» Print everything professionally, on letterhead.
» Send your budgets in PDF via email to your customers.
» Finish the Service Orders defining forms of payment.
» Based on the completed service orders will be cleared
commissions for professionals.

● Purchase and Inventory Management
» Purchase orders are the key pieces to manage well your stock.
» With

Entersoft COF

™ you can track your stock in real time.
» Create your shopping lists manually or automatically based in service
orders in progress in the workshop.
» Automatic lists are created containing all the missing items in stock,
which are required to complete ongoing services.
» Send your shopping lists via email in PDF for suppliers.
» When making purchases, simply convert the lists in "Held Shopping".
» Manage payment methods combined with suppliers.
» Print reports of "Stock Balance" and "Conference Sheets".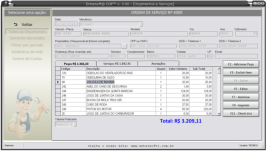 ● Create your own Checklists
» It is very important to check the condition of the vehicles to receive them.
» Nothing better than fill a good checklist in customer presence.
» With

Entersoft COF

™ you can create multiple models of this document.
» When creating a new service order, select the desired template and print.
» This ensures more security for your business and demonstrates
organization the eyes of customers.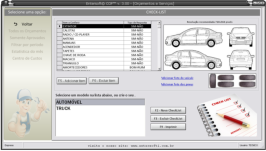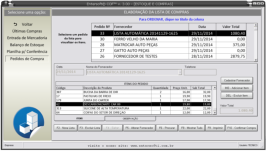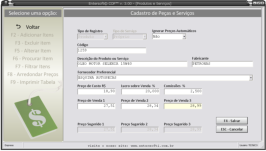 ● Sale Price Formation
» Set up the system with information about your billing.
» From this information, the system provides you with suggestions for
selling prices, maximizing your profitability without compromising
the competitiveness of their business.
» Register the products and services sold by your company.
» The price suggestions take into account the cost prices, desired net profit,
embedded tax rates, operating costs, fees charged by card administrators,
commissions, etc ...
» When entering the services provided by your company, the system
calculates the cost of your labor automatically, you simply inform the
time required to execute the service, the amount of professionals
involved, and expenses arising from the performance of service.
» The system allows you to manage up to three price lists individually,
where you can stipulate, for example, prices for payment in cash,
installments up to 6x, 12x, etc ... You can set up your way!
» The system automatically recalculates the prices in case of changes
on company revenues, saving much of their work.
» Rounding sales prices is simple and fast.
» You can print your price lists at any time.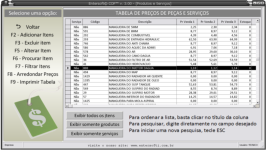 ● Full Financial Control
» Total management and absolute of all your bank accounts.
» The system has specific modules to manage your expenses, revenues,
accounts payable, accounts receivable, issued and received checks,
cash book, daily income, bank transfers between accounts,
prepayment of receivables, and many others ...
» Inserting the receipt of values on credit or debit cards, the system
automatically records the rebate of the fees charged by card
administrators.
» The

Entersoft COF

™ also manages the invoices of credit cards of
particular use of the company, based on reported expenses.
» You do not need to register these bills because they are created and
updated automatically by the system, while typing expenditure on
the cards, making it easy to invoice the conference before making
the payment.
» With all the resources that the

Entersoft COF

™ has, is much easier
to monitor the financial health of your company, consulting balances
and statements of your financial transactions, including the projection
of its cash flow..
» The system also has features to determine profits and commissions,
and graphically presents a comparative "Expenses versus Income".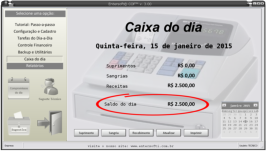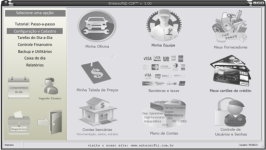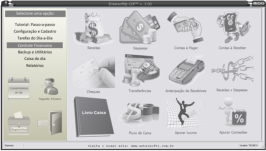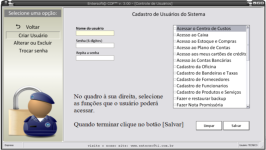 ● Password with Access Control
» By licensing system for the first time, you will receive a login and
password that ensures unrestricted access to system modules.
» With this "Master User", you can create new "Logins and Passwords"
for each employee in your company, and configure modules which
each employee can use.
» Each user will only have access to modules that you authorize.
» This way you can deploy the system in all sectors of your business,
without worrying about unauthorized access.

● Customer Register and Vehicles
» In this module you can register all its customers and vehicles of each client.
» It is also in this module you can change any information about a client.
» When selecting a client, you see a list of all the vehicles of this owner.
» When selecting a specific vehicle, the system displays all services
performed on this vehicle.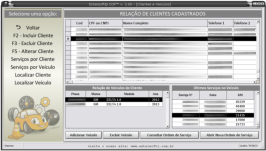 ● Receipts and Promissory Notes
» With

Entersoft COF

™ is much faster issue receipts and promissory notes.
» To select the desired document, simply enter information such as date,
document value, payer, and then just print.
» In case of installment payments for notes, you can create multiple
plots at one time.
» You can import information such as name, address, identification
documents, directly from the customer base without having to
reenter information.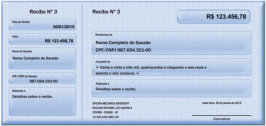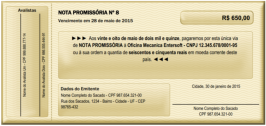 ● Various Types of Reports
» Schedule of Day / Schedule of period
» Stock balance
» Check issued in the period / Check received in the period
» Accounts payable in the period / Accounts paid in the period
» Accounts receivable in the period / accounts received in the period
» Graphical statement of revenues versus expenses
» Statement of profits in the period
» Statement of commissions in the period
» Statement of cash flow
» Expenses in the period / Revenues in the period.
» Statement of bank accounts in the period
» Transfers between accounts in the period
» Statement of bills of credit cards
» Statement for closing the drawer daily cash
» Cash book printing
» List of order services with pending payment
» Worksheet for stock Conference
» Chart of Accounts
» Price List

Download Now and Evaluate Free!

- Inventory control, pricing and purchase orders
- Registration of suppliers, employees, customers and vehicles per customer
- Registration of customized checklists for each type of vehicle
- Module for issuing receipts and promissory notes
- Expenses or revenues in the period
- Accounts payable or receivable in the period
- Invoice expenses on a credit card
- Balances and statements of bank accounts
- Inventory stock and other documents
- Services per customer in the period
- Services per vehicle in the period
- Determination of profits in the period
- Daily movement cash (Cash Book)
- Statements of revenue vs expenses
All your workshop needs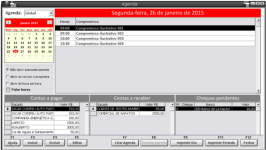 Available only in Portuguese
Translation in progress
Entersoft © COF ™ - System for Mechanical Workshops
and Service Providers in the Automotive Industry