Copyright © Entersoft International - Analysis and Systems Development - All rights reserved -
www.entersofti.com

Entersoft - Analysis and Systems Development
"... Blessed is the people whose God is the LORD." - Psalms 144:15
Welcome to





Entersoft © Agenda™
A software for those who need to organize their day-to-day.

Download and TRY it for FREE! Like our page on Facebook...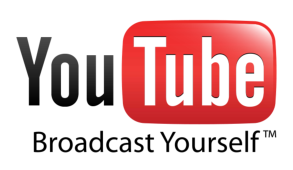 Sign up for our YouTube video channel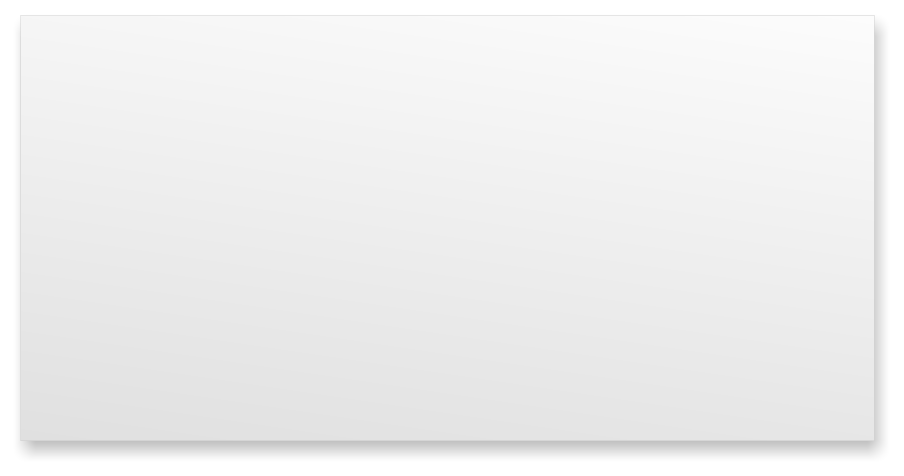 You can TRY before you buy!




Follow us on your social networks:
1) Download software and TRY FOR FREE, without commitment.
2)

The values and forms of licensing

are displayed on the

system home screen

.
3) To purchase, fill out the registration card on the start screen,
4) Select the desired license option, and click the "Buy License" button.
5) We will contact you via e-mail with payment instructions and the license activation process.
6) If you have any questions, just contact us at the address below:

Please be aware that some providers may identify our response messages as

spam

.
If you are not receiving our emails, be sure to check your

SPAM

, or

JUNK-MAIL

or

QUARANTINE

folders.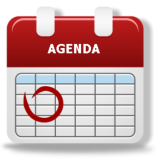 M
uch more than a simple agenda, with
Entersoft Agenda
™
you
organize your appointments efficiently and without complications.
This application is ideal for all types of professionals, especially those
who provide personalized and scheduled services:
Entersoft Agenda ™ can be downloaded and tested freely!
Beauty Therapy, Hairdressing Salons, Doctors' Office, Dentistry Clinics, Psychologists, Lawyers, Secretaries,
Consulting, Sales Representatives, Trustees, Driving Schools, Building Maintenance Companies, etc...
The evaluation period does not expire!
This means that you can try
the software for free for as long as you want.

With

Entersoft Agenda

™ you can manage the tasks of multiple professionals in a single application,
from any computer connected to the internet
(Professional license required)
.
You can set colors to highlight important appointments, schedule automatic reminders, print the list of
tasks for the day or a certain period, and more...
Do you work with previously scheduled appointments?
This is the solution you need!
•
You can scale appointments for
every half hour, and for every day of
the week.
•
You can register and manage as
many agendas as you wish
•
Directional keys left/right move
calendar days
•
Directional keys up/down moves the
calendar time.
Organizing your contact list is much easier with Entersoft Agenda ™
•
Stop jotting down information about
your customers by hand... Now you
can organize the registration about
all your contacts in a professional
way!
•
Finding contacts on the system is
much faster, even more than
locating through your smartphone,
not to mention that the registration
is much more complete!
•
You can also print the contact's
"Registration Card"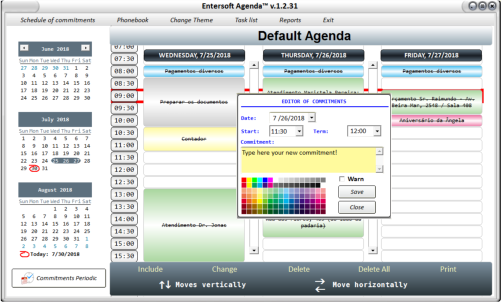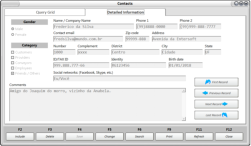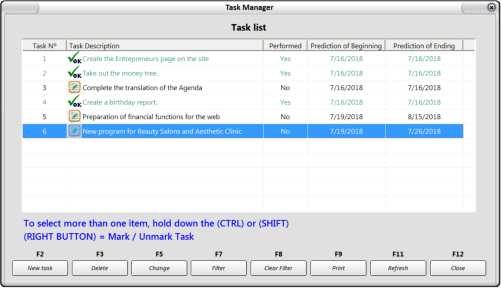 Recording recurring appointments is very easy and fast with Entersoft Agenda ™
Both companies and individuals have
commitments that are repeated
periodically, whether they are specific
tasks or are accounts payable on
certain days.
With

Entersoft Agenda

™ you can
organize these appointments with just
a few clicks...
Just choose the date range, the
appointment description, a highlight
color, and click the "Save" button.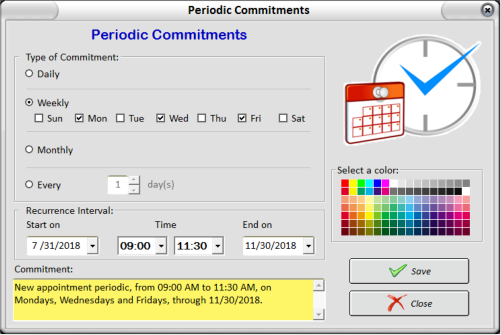 You can also manage your tasks with Entersoft Agenda ™
There are cases where you have a
task to do, but it would not be good to
add it to a particular day or time in
your agenda because it is not a
scheduled appointment.
Entersoft Agenda

™ has a module
specifically for these tasks, where you
can add them, and inform an
expected start and finish date of the
task.
When performing your tasks, you can mark in the system
which have already been completed and see which ones
are still pending.
For ease of viewing, the system also lets you filter which
tasks should be displayed in the grid, and print your task
list whenever you want.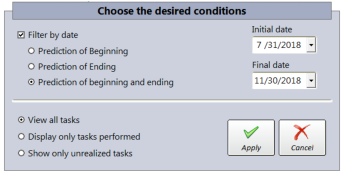 click to expand
click to expand
click to expand
•
If desired, you can also print the complete list of all registered contacts.
click to expand